Monday, April 23rd, 2007
Today the Monday Podcast was visited by J├Ârg Klempin who ran in the Marathon des Sables to raise money in order to help children with Noma, a disease which leads to tissue destruction of the face.
What was it like taking part? How tough are the rules? And how much did he raise? Listen to the podcast to find out.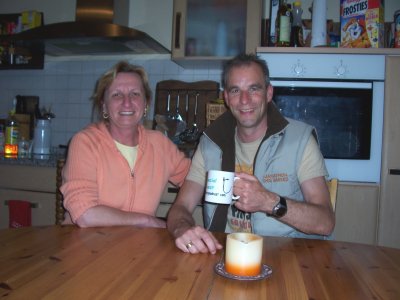 (Press the ÔÇťplayÔÇŁ button to listen to the podcast)
For more information on how to donate, visit J├Ârg's homepage:
www.nomarathon.homepage24.de
You can read more about Noma in Wikipedia and about the Marathon des Sables on the official homepage.
´╗┐