Monday, January 28th, 2008
Today the Monday Podcast combines two ideas. When I was younger, I used to enjoy going out for a day and just riding on trains in cities like London or Rotterdam. Now it was time to try this with my daughter in Frankfurt.
Secondly, I often read questions in forums about visiting Frankfurt for only a few hours, eg. between flights, and I wanted to see how much of Frankfurt it was possible to see using the trams and U-Bahn lines.
Listen to the podcast to hear where we went and what we saw: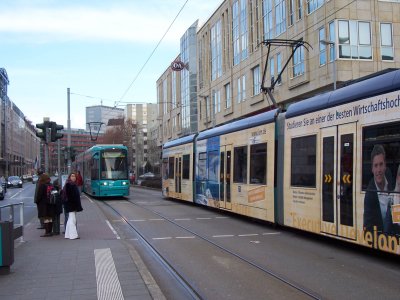 (Press the "play" button to listen to the podcast)