I haven't had much of a chance to visit the Christmas Markets this year. I had good intentions of blogging and podcasting from different ones, but in the end the weather has stayed bad and to make things worse I was ill for the past week.
So yesterday we braved the elements and wrapped up warm to at least visit the Frankfurt Christmas Market. Last year I was critical of the high prices on some of the stalls, so I was interested to see if they had got any worse. I found out that it is easy to spend a lot of money on very little!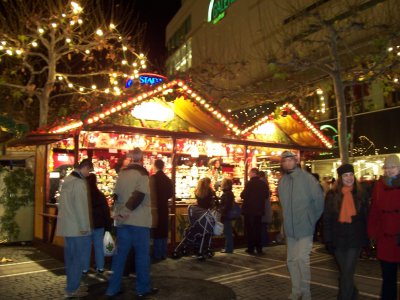 I also found out that Sunday evening was not the best time to go – it was absolutely full and there was little or no chance of taking a leisurely look at the stalls. You either went with the flow or got out of the way!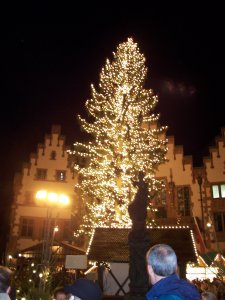 Listen to the podcast to find out more. Have you visited a Christmas Market this year?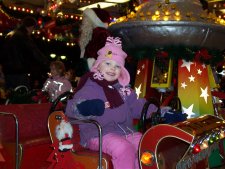 (Press the "play" button to listen to the podcast)
Tags: Christmas Market, frankfurt, Weihnachtsmarkt